Joined

Apr 20, 2009
Messages

2,296
Reaction score

8
Your Mercedes

W203.006, S211.208 Land Rover 90
Thought I would write a guide to help people change their over running clutch pulley on their alternator.
From the video below, you can see that the pulley has failed, the tensioner is working overtime and the belt is flapping like a good 'un.
You will need a 17mm spanner or socket with bar and a pulley removal tool like below:
Here is the replacement pulley, I always go for INA, as they seem to be what are fitted from the factory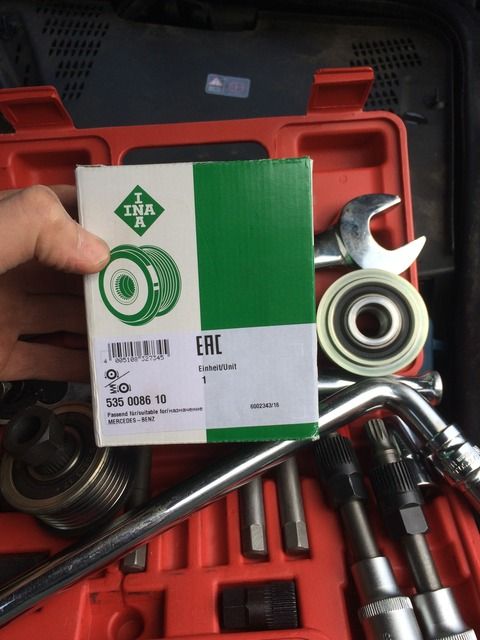 First thing to do is take the drive belt from round the pulley (no need to remove it completely). Also note it's path should it come off. To do this, take the tension off the belt with a 17mm socket + bar or spanner on the tensioner then remove the belt from round the alternator pulley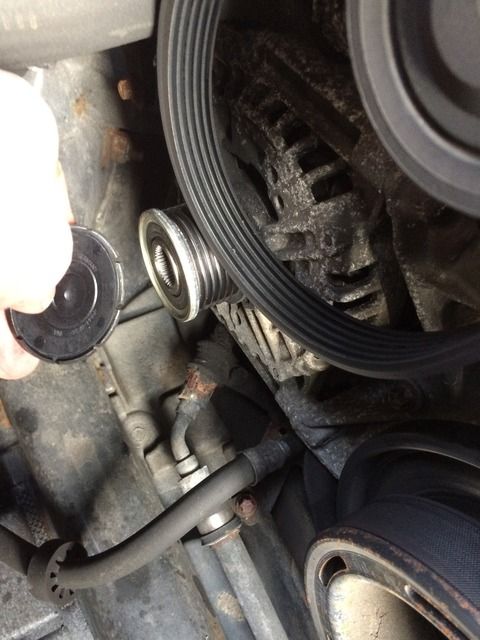 Once the belt is off the pulley, remove the plastic cap as can be seen above.
Below is the pulley we need to remove.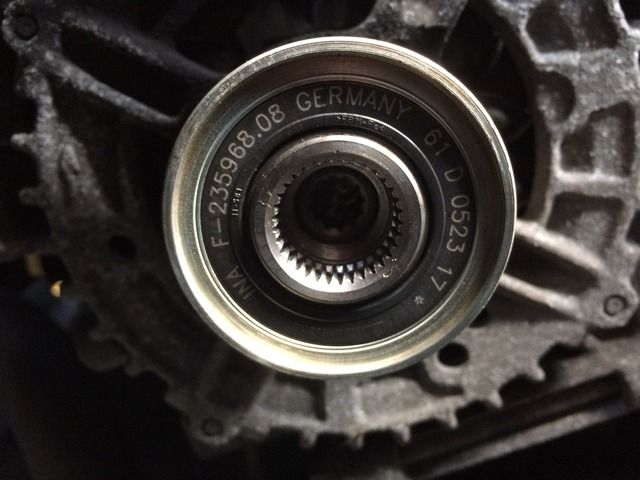 Put the removal tool in the pulley: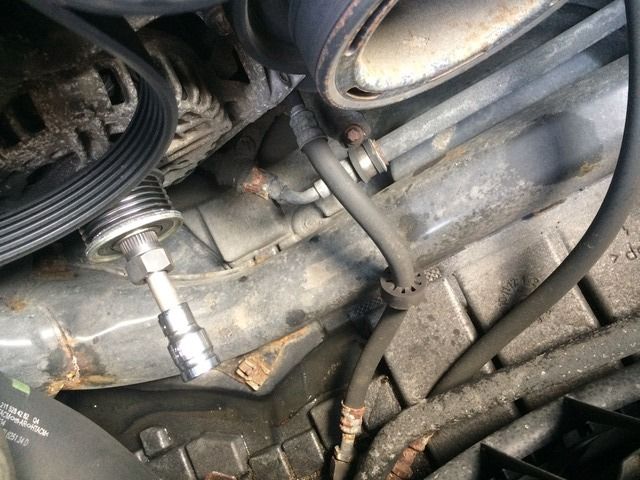 Then connect your bar and spanner, hold the bar steady and rotate the spanner anti-clockwise to remove: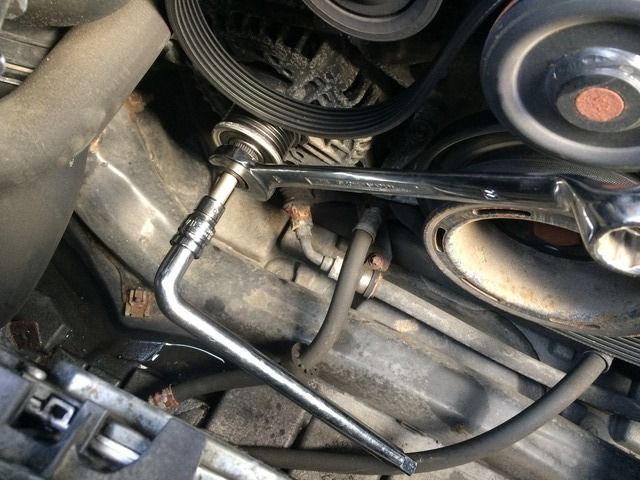 Below is the removed pulley: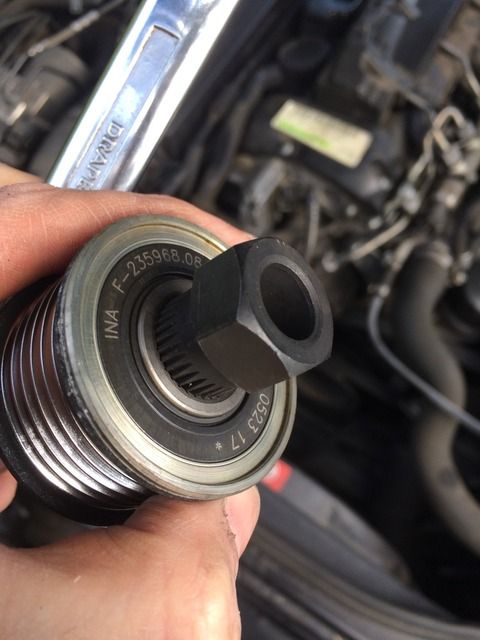 Then refit the new pulley following the instructions above in reverse. Note the pulley should to be tightened to 85nm.
Below is the new pulley all fitted: