I know this is a well documented issue, but I've just removed the harmonic balancer on my M113 engined R129 SL500. As you can see it's very much past it!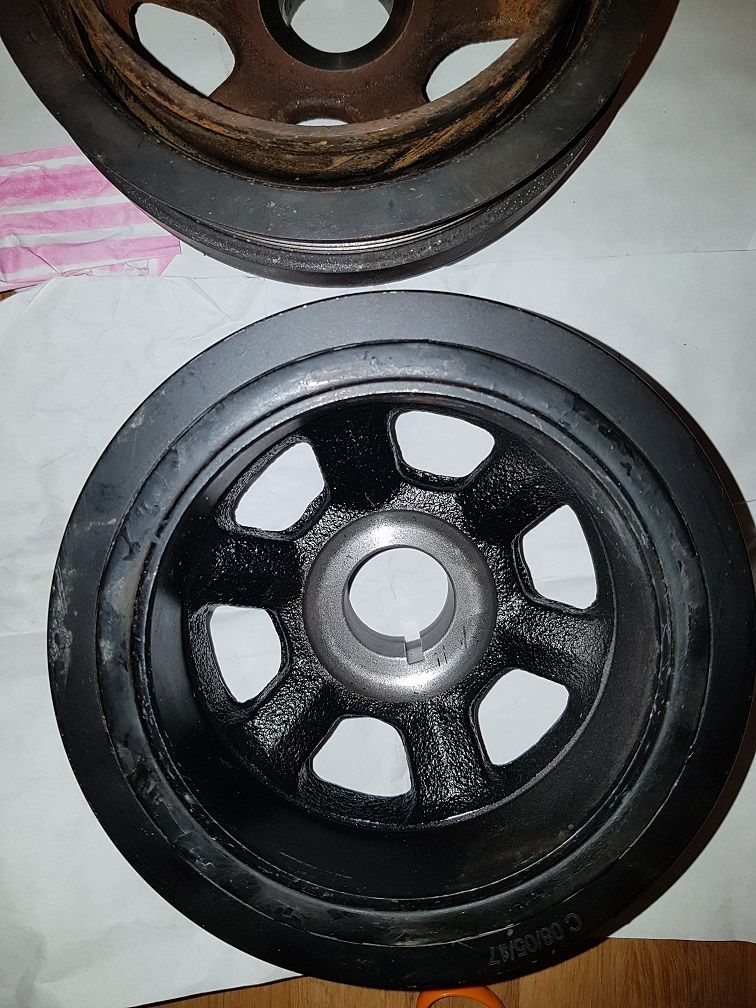 The for me were a grinding noise from the front of the engine. I could see small particles of metal flsymptoms ying around from somewhere, so assumed a bearing had given up on the idler or tensioner. Having removed the serpentine belt all the tensioners and pulleys felt fine (although with 100k miles I took the liberty of changing the idler and tensioner). The noise was still there when running the engine briefly without the belt - hence it could only be the harmonic balancer.
The crankshaft bolt was a complete bugger to undo, but a bit of perseverance and help from a 5 foot long scaffold pole got it undone and I could see the damage the HB had done;
New one yet to go on, but the difference is clear;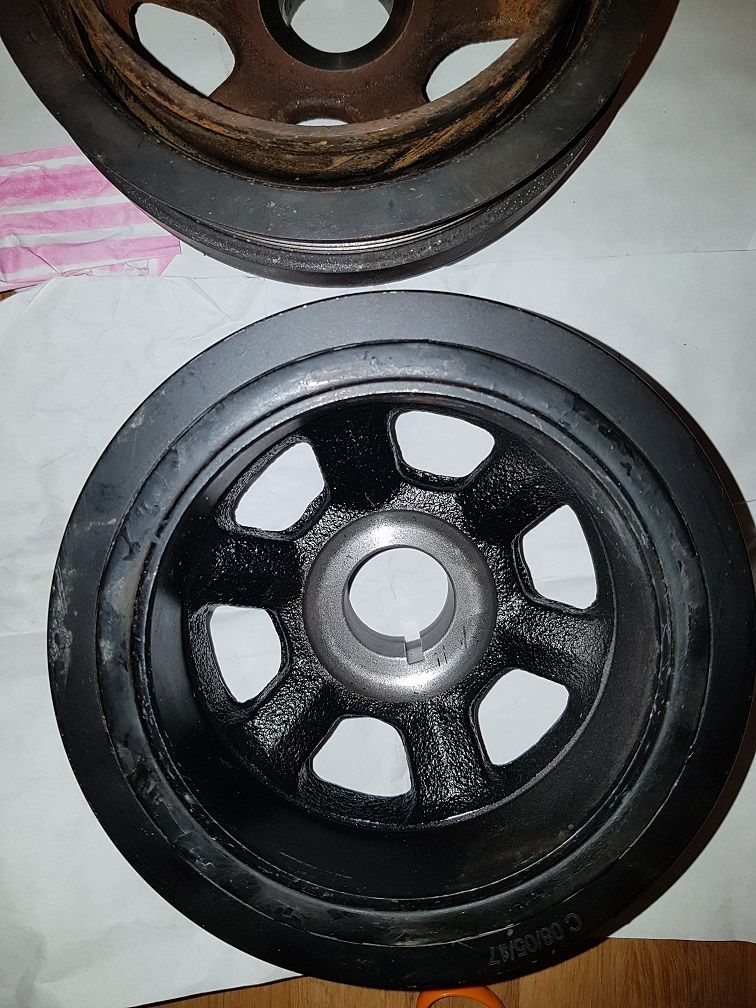 I'd recommend that anyone who doesn't know if theirs has been changed or not get your torch out (or use your phone camera) and have a look at the condition of the rubber element between the centre and drive belt ring.
Justin.