Joined

May 11, 2008
Messages

580
Reaction score

8
Location
Website
Your Mercedes

1985 500SEL
Drove my car to work this morning and realised the indicators,full beam and wipers had stopped working.Now from reading numerous threads on this site I cleaned the relay 1st with a contact cleaner which didn't work so I set about trying to get at the stalk itself and check that over.
1st I removed the end of the stalk and gave the innards a good clean with the spray(theres already a guide on taking the stalk apart on this site).This didn't work So I thought I would delve further and look at the whole stalk unit and give that a clean which involved taking the steering wheel off and removing the stalk and cleaning that with the contact cleaner.(I did this on the off chance it might work and also it would give me good practice if I needed to replace the unit).
So 1st I removed the lower carpeted cover piece by unscrewing the 3 screws along the top which are well hidded and 3 right underneath in the footwell.This was easy peasy tho as I found out not essential to get at the stalk unit in the column.Then I unscrewed the 2 torque screws at the back of the steering wheel to release the centre airbag piece of the wheel.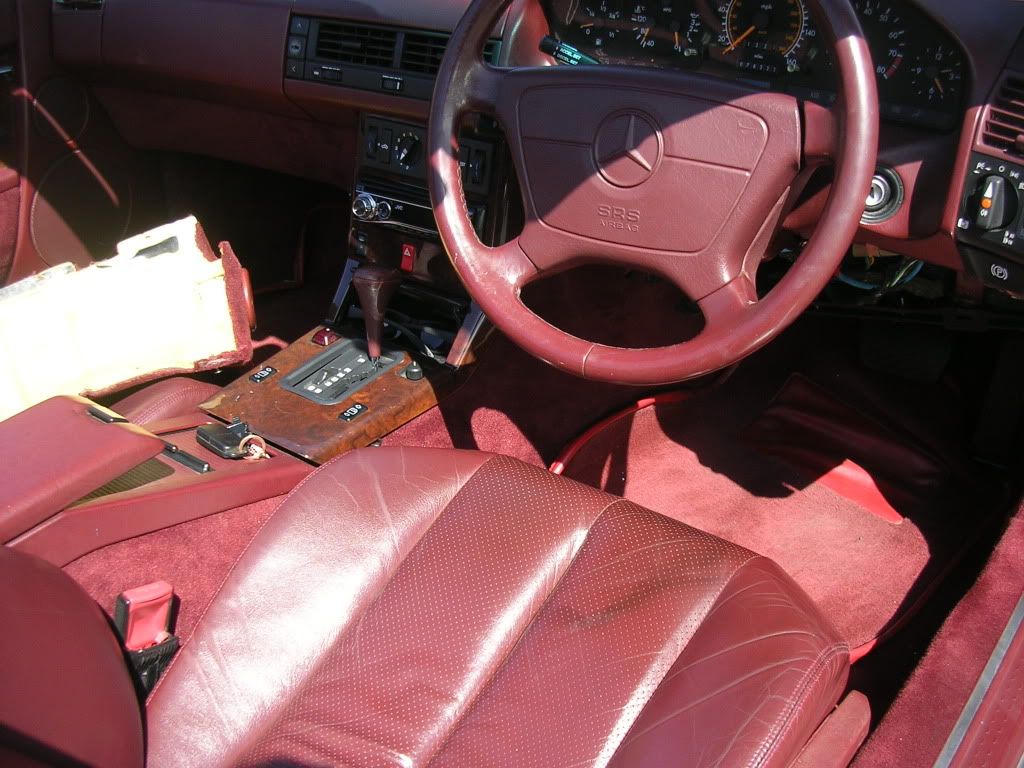 With the centre piece unscrewed I removed the airbag wire(make sure the ignition is off when doing this) to reveal the main nut which holds the wheel on,this is removed with a big alankey and lots of strength.
With the steering wheel removed I then had to unscrew 3 small screws which were securing a sort of metal centre plate(not sure what it called).
With the plate removed the innards of the steering column are revealed and 3 screws to release the wiper/indicator stalk and the cruise stalk.The cruise stalk slides out 1st and then the wiper/indicator stalk slides out.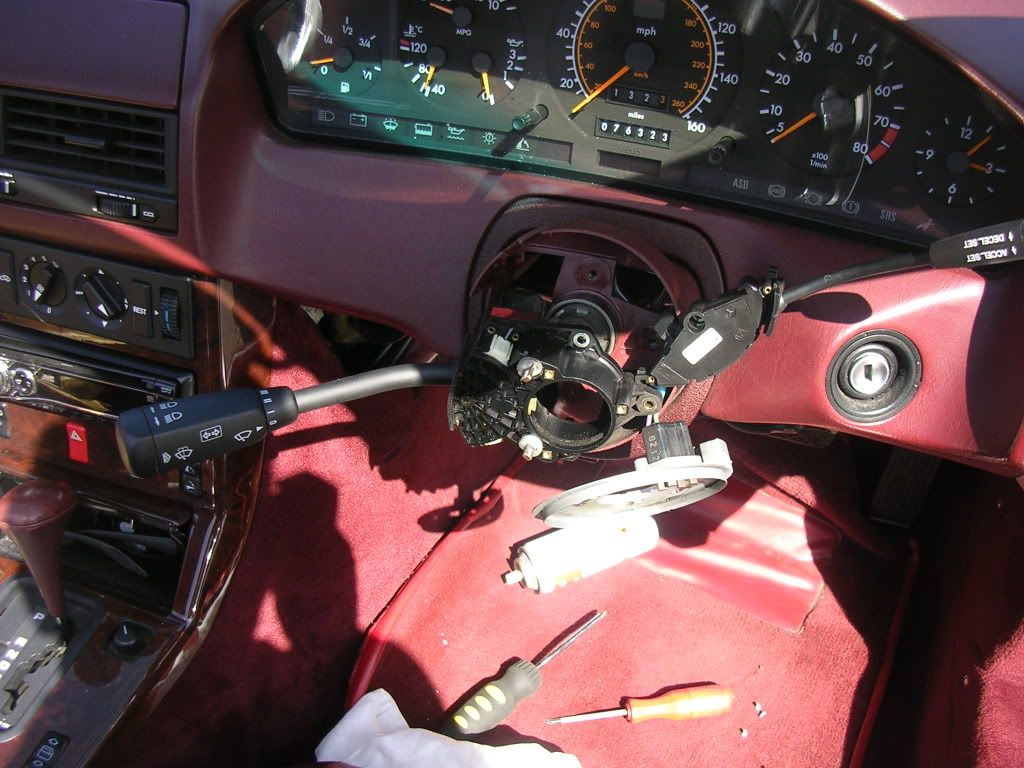 The thing that surprised me the most was how dirty it was in the steering wheel,every stage there was plenty thick black dust to be removed.I actually used a small powerfull hand held vacuum to remove as I didn't want it going anywhere else.After I got rid of the dust I then sprayed all the contacts and even sprayed inside the stalk unit using the straw adapter of the contact cleaner.
Put it all back together which was easy enough except for this pipe which was a nightmare to get back on: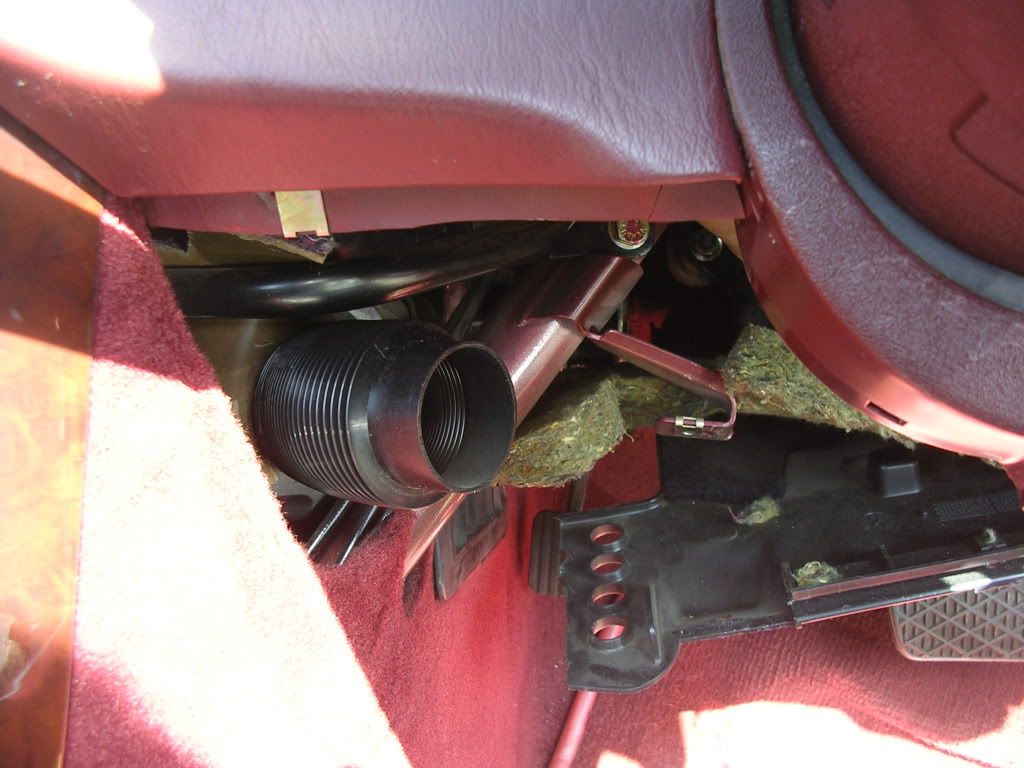 After I managed to get the pipe back on securely and tidied everything up I fired her up and woo hoo wipers,indicators and full beam all worked.
Total time taken was about 3hrs but I was interupted by customers a few times so I would guess it should take about 40 mins if next I do it.