Joined

Apr 15, 2004
Messages

721
Reaction score

0
Your Mercedes

w124/1994/om606
hi
is there anyone on here with a R107 SL with rear mudflaps fitted?
i have a set of genuine ones meant for my car but from holding against where i would clamp them onto, it leaves a gap between the top of the mudflap and the bodywork.
i've seen one SL for sale on ebay that has similar issue.
it seems a bit strange and if anyone who has an SL the same with mudflaps could advise on what theirs is like and whats covered and not covered & where it clips onto
here is a (very) crude diagram of what i mean. looking directly at the mudflap from the wheel side. the box at the top is the boot space, the curvy bit is the rear valance and the line at the side is supposed to inidcate the wheel arch wall/shock absorber.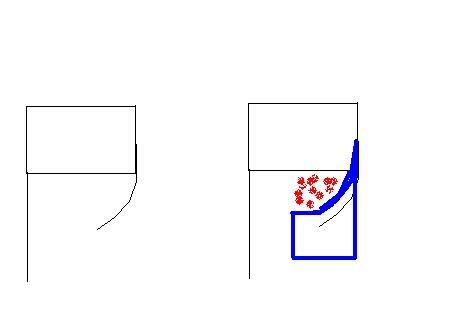 left diagram shows car without mudflap, right diagram with the mudflap (blue) and the red marks indicate the gap i'm talking about. sorry for the diagram, i know its poor!!
cheers!