Joined

Feb 19, 2009
Messages

162
Reaction score

1
Age

39
Location
Website
Your Mercedes

1979 Mercedes Benz 250
Just a random thought I had...
Obviously most of us on here love cars in some form or another.
And we are passionate about cars, and I am sure this post has been done before... but I'll rehash it then
The most timeless designs for cars... which ones stick out?
And I'm talking about those cars that whenever you want to see if you just walk up, admire it, even if you've seen it from every possible angle, and you stroke it. When you see them driving around they put a smile on your face. For no other reason except for seeing it.
What do you all think?
Name them.
For me a few...
BMW 850CSi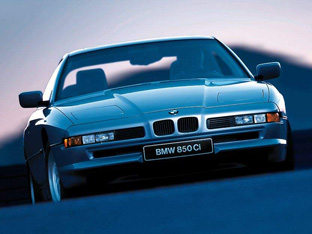 Everything about this car is just amazing for me... it looks good no matter what colour it is, and I want one. And I will have one,
Jaguar E-type
Sex on wheels... can't sum it up better. hehe
1950's Corvette
One of the most beautiful cars ever made and ever will be made...
300SL Gullwing
Ditto
Guess I could go on for some time... so rather leave it some other members. Hoping someone else will mention the w124, because if I do it'll just be unfair, because you all should know by now how much I love them. hehe
Last edited: